Pianista raffinato e interprete di grande sensibilità,
Claudio Filippini
propone un repertorio in piano solo che spazia dalla libera improvvisazione ai classici del songbook jazzistico americano, prendendo come spunto i grandi numi tutelari della tradizione.
Uno spazio privilegiato, all'interno del concerto, viene dato alle composizioni nate dalla penna di Filippini, brani inediti e qualche successo dei suoi ultimi album ("The Enchanted Garden", "Squaring The Circle", "Before The Wind").
Un linguaggio pianistico in perfetto equilibrio che, oltre ad affondare le proprie radici nella tradizione, ritrova nella tensione verso la sperimentazione la propria contemporaneità.
Nato nel 1982 a Pescara, Claudio Filippini si diploma giovanissimo in pianoforte presso il Conservatorio "G.B.Pergolesi" di Fermo. Durante il suo percorso di studi ha avuto modo di incontrare musicisti come Herbie Hancock, Kenny Barron, George Cables, Jimmy Owens, Joey Calderazzo, Enrico Pieranunzi, Franco D'Andrea, Otmaro Ruiz, Stefano Bollani, Stefano Battaglia. A 17 anni vince la sua prima borsa di studio per il Columbia College Of Music di Chicago e successivamente quelle dei Seminari Senesi di Musica Jazz (2000) e del workshop We Love Jazz con Kenny Barron (2001). Nel 2002 gli viene assegnato il 1° premio al Concorso Europeo per piano solo Yamaha Music Foundation Of Europe e l'anno successivo il Premio Massimo Urbani (Giuria e Pubblico).
Negli ultimi anni ha suonato in numerosi club e festival in tutto il mondo tra cui Sweet Rhythm (New York), Jazz Showcase e Andy's Jazz Club (Chicago), Blue Note Jazz Club (Nagoya e Tokyo), Ronnie Scott's (Londra), Jazz at Pearl's (San Francisco), Montreux Jazz Festival, Umbria Jazz (Perugia), Akbank Sanat Jazz (Istanbul),The Jazz Bistro (Toronto), Thailand International Jazz Conference (Bangkok).
Nel 2004 a soli 21 anni costituisce un trio con Luca Bulgarelli e Marcello Di Leonardo con i quali si esibisce in oltre 100 Festival in Italia e all'estero e pubblica tre album per la prestigiosa etichetta Cam Jazz: "The Enchanted Garden" (2011), "Squaring The Circle" (2015), "Before The Wind" (2018). Nel 2015 viene invitato a tenere una masterclass di piano jazz e armonia presso il Columbia College of Music di Chicago e ad esibirsi in piano solo nell'Auditorium della Sherwood Community presso il medesimo istituto. Nel corso degli anni Claudio Filippini ha avuto modo di esibirsi sul palco insieme a Wynton Marsalis, Donny McCaslin, David Binney, Ben Allison, Palle Danielsson, Tony Scott, Mike Stern, Noa, Mario Biondi, Giovanni Tommaso, Maria Pia De Vito, Battista Lena, Chiara Civello, Simona Molinari, Francesco Bearzatti, Bebo Ferra, Fabrizio Bosso, Daniele Scannapieco, Lorenzo Tucci, Giovanni Amato, Max Ionata, Nicola Conte, Dario Deidda, Roberto Gatto, Stefano Di Battista, Fabio Zeppetella.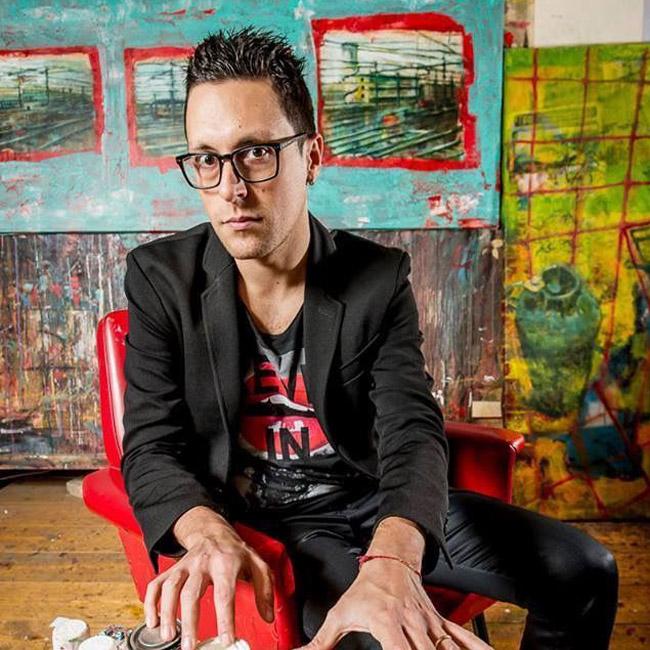 Luglio 19 @ 21:15
21:15
Teatro D'Annunzio Pescara
Pubblicato il