STEVE HACKETT
Venerdì 7 luglio alle ore 21.00
Teatro D'Annunzio di Pescara
Lo storico chitarrista dei Genesis Steve Hackett è considerato uno dei musicisti più innovativi sulla scena internazionale. Torna a Pescara con la full band, dopo i sold out registrati nelle quattro date del tour italiano primaverile per regalare ai fan l'imperdibile concerto "Genesis Revisited with Classic Hackett". Il live estivo spazia dai grandi classici della sua carriera come "Musical Box", "The Steppes", "Serpentine", "Everyday" e "Firth of fifth" alle gemme più rare del suo ampio repertorio come "Inside Out" e "One for the Vine", che non sono stati più eseguiti dal vivo da quarant'anni. Non mancheranno le sonorità dell'ultimo album "The Night Siren", concepito come il canto di una sirena in un'era di conflitti e divisioni.
Sul palco con Steve Hackett ci sarà un eccezionale team di musicisti di altissimo livello: alle tastiere Roger King (Gary Moore, The Mute Gods); alla batteria, percussioni e voce Gary O'Toole (Kylie Minogue, Chrissie Hynde); al sax, flauto e percussioni Rob Townsend (Bill Bruford); al basso e sticks il grande ritorno di Nick Beggs (Kajagoogoo, Steven Wilson, Mute Gods); alla voce Nad Sylvan (Agents of Mercy).
BIO
Stephen Richard Hackett, detto Steve, nasce a Londra il 12 febbraio 1950. Il primo strumento che impara a suonare è l'armonica a bocca e solo in un secondo momento la chitarra. La svolta avviene nel 1971 con l'ingresso nei Genesis su invito di Peter Gabriel. Con la band icona del rock progressivo ha inciso otto album prima di intraprendere la carriera solista.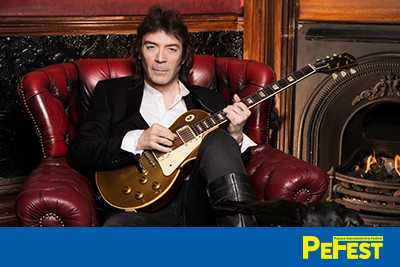 Luglio 7 @ 21:00
21:00
Teatro D'Annunzio Pescara
Pubblicato il