Susanna Stivali – "Going for the unknown – Omaggio a Wayne Shorter".
La vocalist e compositrice Susanna Stivali, in occasione dei 10 anni dell'Ex Aurum, si esibirà proprio qui presentando il suo progetto interamente dedicato a Wayne Shorter, il musicista che maggiormente rappresenta come la musica jazz si sia evoluta dagli anni 50 ad oggi.
"Going for the unknown" è una frase di Shorter stesso, presa come titolo per questo progetto che è solo in parte una riproposizione, ma anche ricerca di nuovi spunti partendo dalla scrittura di Shorter che così bene si coniuga con il canto.
Come possono i versi di una canzone jazz, sposarsi con le composizioni di Shorter? Questo è ciò che si è chiesta Susanna nella gestazione del progetto a lui dedicato.
Una grande parte dei testi sono scritti dalla vocalist, in tre lingue diverse: inglese, la lingua del compositore; Italiano, la lingua di Susanna e portoghese, una lingua che è profondamente connessa con la musica e la vita di Shorter, ma anche una lingua amata da Susanna.
Il trio  che accompagna Susanna Stivali per questo concerto all'interno della rassegna Midjane alla Casa del Jazz è formato da alcuni dei migliori e più versatili jazzisti italiani: Ettore Carucci pianoforte, Pietro Ciancaglini contrabbasso, Emanuele Smimmo batteria.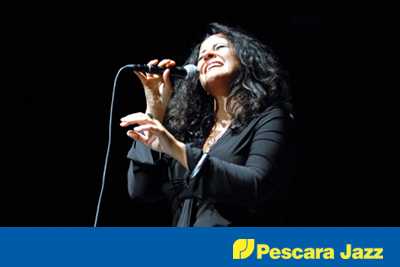 Luglio 7 @ 21:00
21:00
Aurum
Pubblicato il